如何在 Octoparse 上进行代理设置
How to configure proxy settings on Octoparse
2. From the '

Home' screen, create a new task by clicking '+Task' under 'Advanced Mode'.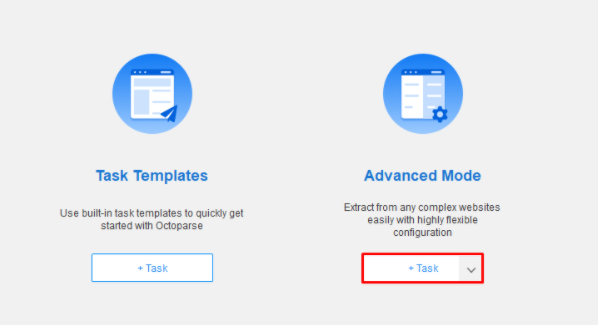 3.

Enter your target URLs for your task in the website field and click '

Save

' when finished.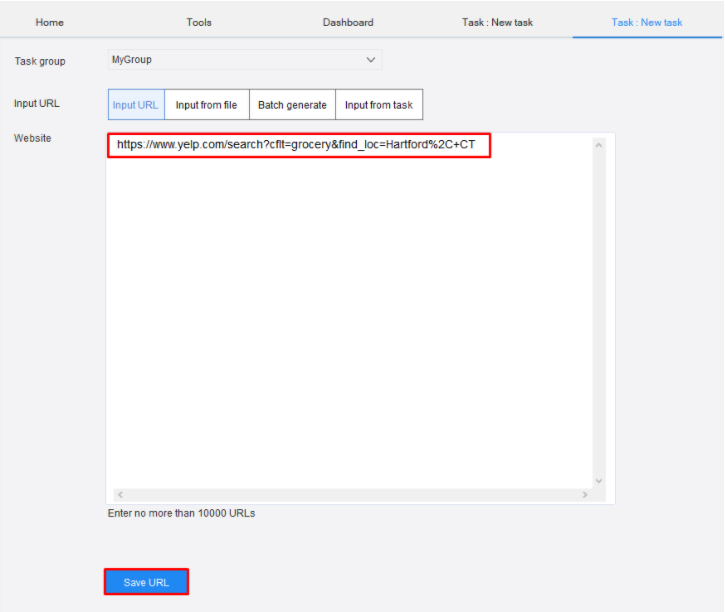 4. Now, click on 'Setting' in the task window.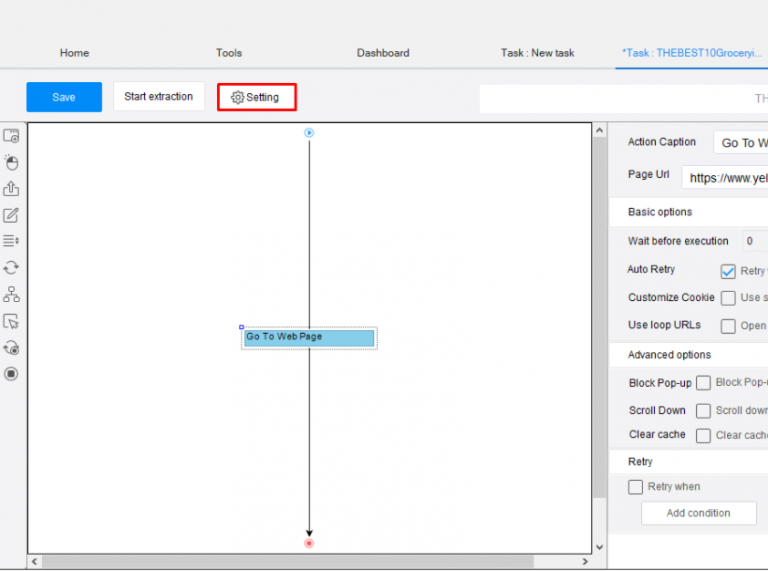 5.

Under '

Anti-blocking settings

', click the box next to '

Use IP settings

' and then click on '

Settings

' to open the Proxy Settings page.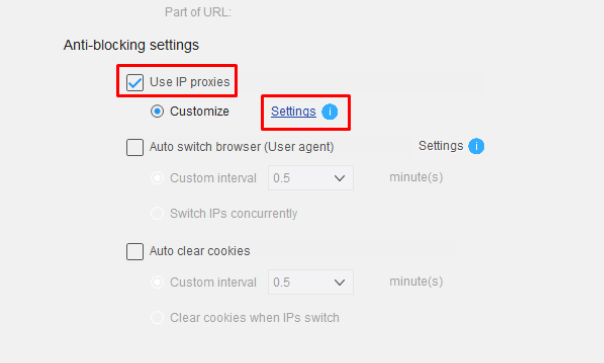 6. Find the sitemap you want the proxy to work with and click on "Details page";
Enter your NetNut proxy in the following format:
gw.ntnt.io:5959:username-cc-any:password
Specify a country by replacing 'any' in your NetNut username with the country code (cc) of your desired Geo-location – Check out our available countries
United States: username-cc-us
Germany: username-cc-de
Spain: username-cc-es
7. Click 'OK' to save the IPs.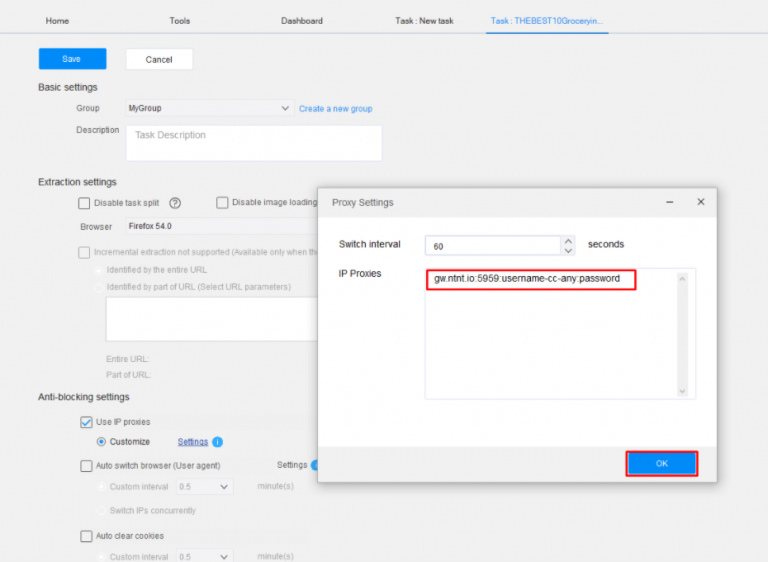 8.

Now, click '

Save

' to save your task settings.
9. An Authentication window will pop-up when you run the task.
Enter your NetNut username (username-cc-any) and password. Then click, 'OK'
That's it – Now Octoparse will run through NetNut proxies.
As easy as that!
Still haven't joined the fastest residential proxy network?
Claim your trial and start accessing the web today!